Wickham
the-fifty-seventh-academic
Uh. I guess I can try…
My same sex OTP: Wickham—>Darcy. That is, some kind of unrequited obsessive hate-filled passion thing. Yeah, he was after Georgiana for her money and revenge and, probably, becoming Mr Darcy's son for real, but on top of using her for all that, he was using her as a proxy for Darcy.
My opposite sex OTP: I kind of want Lady Susan Vernon to chew him up and spit him out again, if that counts.
My most hated pairing: Wickham/Georgiana. DO NOT BE ROMANTICIZING HIS SEXUAL EXPLOITATION OF A TEENAGE GIRL WTF IS WRONG WITH YOU.
My same-sex unusual OTP: They're all unusual. Wickham/Denny, I guess?
My opposite-sex unusual OTP: Again, anything but canon is pretty unusual here. And Wickham/anybody is pretty abhorrent. Maybe one of Mary Crawford's sleazy friends (Wickham/Lady Stornaway!), or … Lucy Steele, or something.
My crossover OTP: Wickham clearly belongs in ASOIAF. Wickham/Cersei Lannister. He's her boytoy for awhile, she discards him, and eventually he dies horribly.
My brotp/friendship otp: Literally no one. Wickham doesn't have friends, he has targets.
Character headcanon: He's not lying about his position in the Darcy household. Mr Darcy really did raise him alongside his own heir, really did finance everything, really did love him best - but Darcy wasn't the one who was jealous; he was too unshakably secure in his own importance for that. But Wickham hated that, no matter how charming and gorgeous and resourceful he might be, awkward bookish Darcy was destined to be the great public figure, and he was to be a mere vicar and grateful for that. Over time, those first few flickers of resentment completely consumed him.
A gif that shows how I feel about this character: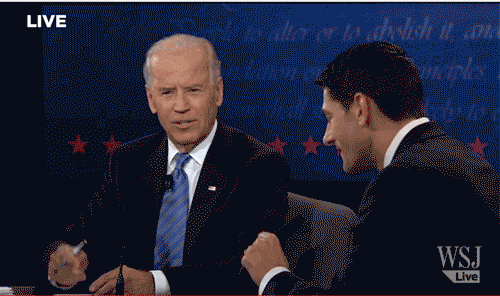 ravengoodwoman likes this
anghraine posted this